Our friends at Viltrox sent us the Weeylite RB08P RGB led light to test and review.
As a disclaimer, this unit was offered for this review, but always our opinion is honest and impartial.
Our first impression when we knew that would have this unit to test was, we have to confess, some septicism. The specification showed a lot of features, but we are kind of used, when there is so much features for a low cost, the quality normally suffers… in this case, we are counting that the light will be somehow weak.
Boy, were we wrong! This led light/projector caught us by surprise. With just 166g and a small size (115mm x 68mm x 14mm) we have a device full of features and with a bright light. It is packed with a small tripod and holder for the light or a mobile phone, On top it has a hot show mount for a 1/4 inch adapter that is also provided, allowing us to have a combination of moblie phone with the light on top, making it a small streaming station.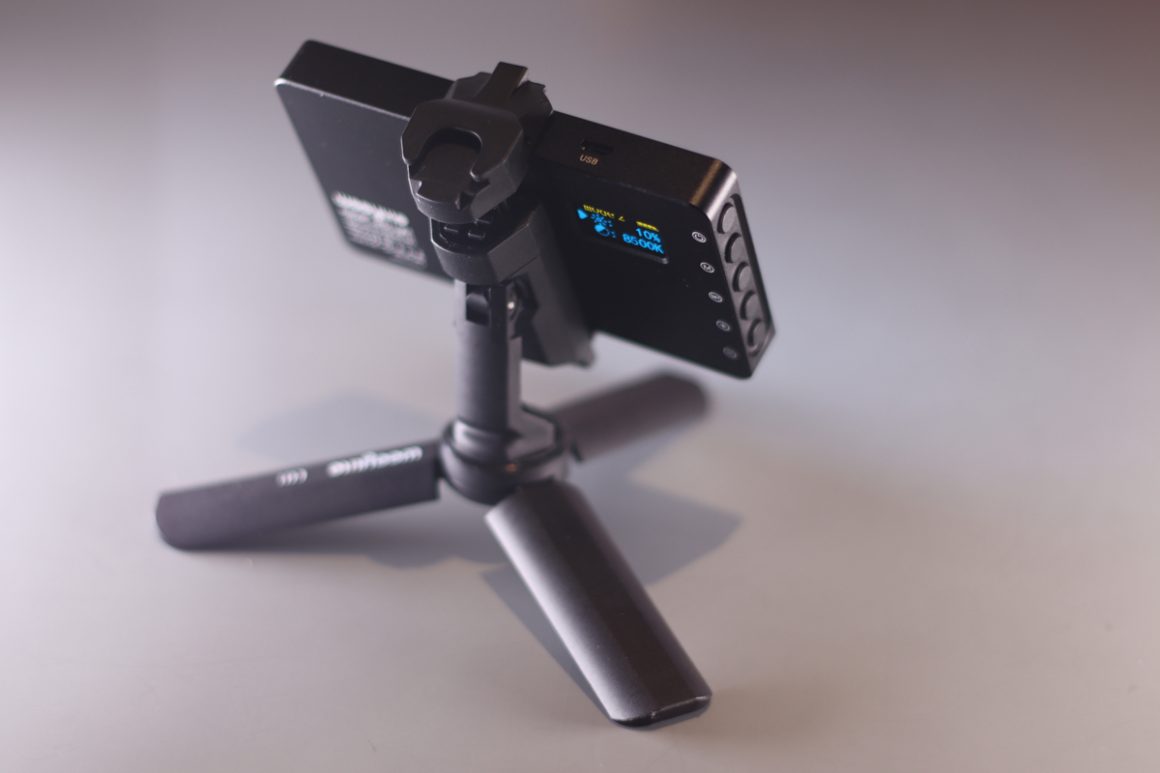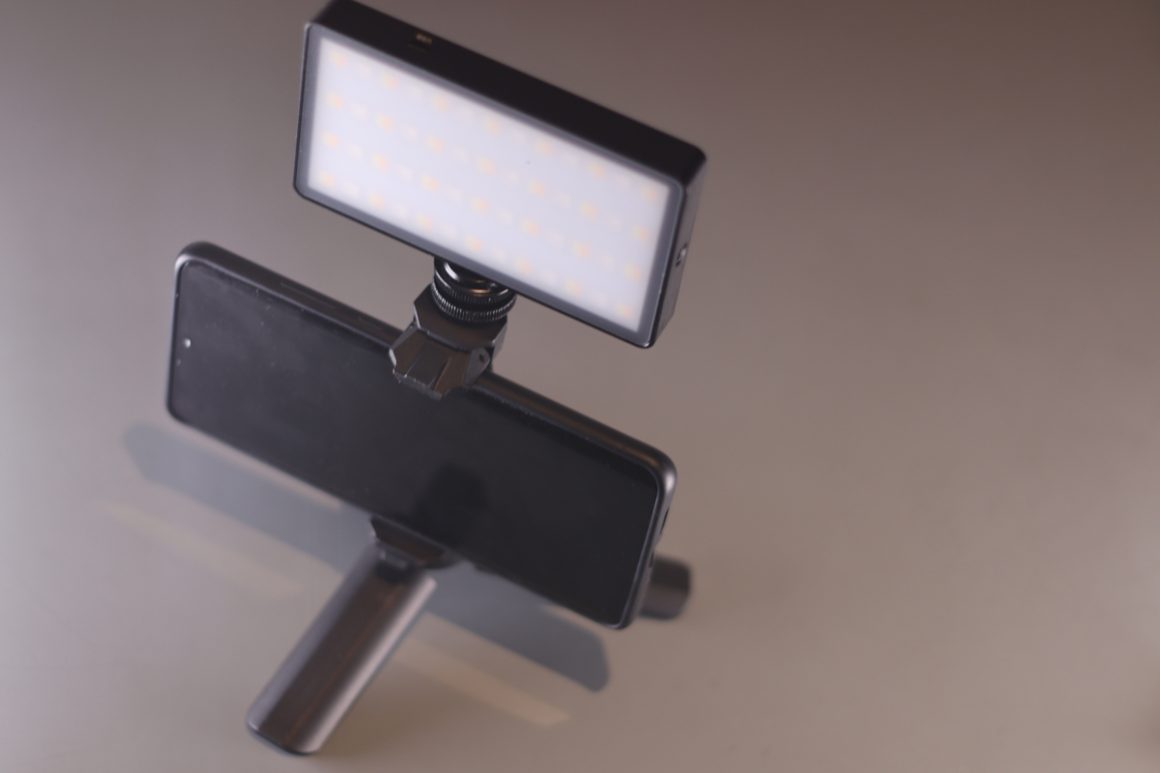 In terms of light we can go to a maximum 630LM / 850Lux at 0.5 meters. The color temperature can go from 2500k to a maximum of 8500k and the manufaturer rates the battery for 1.2 hours at 100% full bright with 5600k color temperature.
The Viltrox Weeylite RB08P RGB Led Light has 8 light modes with several types for each mode.
Mode
Types available (options)
1 – Light
Power
Shadow lamp
Cloudy lamp
Flash light
Noon light
Fluorescent light
Daylight lamp
2 – Color temperature
Power
Temperature
3 – RGB color light
Power
Tone
Saturation
4 – RGB self-matching color
Red
Green
Blue
5 – Stream light
Power
Speed control
6 – Thunder flash
Power
Speed control
7 – Warning light
Power
Speed control
8 – Scene
Power
Bar
Birthday
Fairy tale
Grasslands
Sea wave
Aurora
Movies
This small light is actually very used in our shooting sessions and it was very welcome to our range of lights. It is extremelly portable and is ideal for travel, it can fit anywhere and the construction is very good, it has a metal case that protects the light very well.
Our honest opinion is that we liked a lot this projector and it is a part of our equipment for photos or even video recording. The price is acceptable considering that has a built in baterry and a lot of functions. We recomend it.
Hope this review was usefull, if you have any questions or want to comment, don't be shy and please leave your thought in the comment section. The video on the top of the page shows the light working, don't forget to check it out.
You can also see the article in Portuguese here, if you prefer.
If you liked this review or the video, please share it and spread the word to help us grow.
You can see the video for this article on the top of page and please visit our Youtube channels for more interesting videos.
TechCorner.TV Channels 🇺🇸 🇬🇧
⭐ Electronics – TechCornerTV – Eletronics, Projects & Tutorials
⭐ Tech & Consumer Electronics – TechCornerTV – Reviews & Tips
⭐ Unboxing & First Impressions – TechCornerTV – Mailbag day – Every monday at 8:00 AM GMT
Canais TechCorner.TV 🇵🇹 🇧🇷
⭐ Eletrónica (Reviews, Projetos & Tutoriais) – TechCornerTV – Eletrónica em Português
⭐ Tecnologia & Eletrónica de Consumo – TechCornerTV – Reviews e Dicas

Thank you for reading this article. ❤
If you liked, please share it, spread the love, pass the message on social networks and help us grow.