When we inicially received the Blitzolf BW-BS10 Sport selfie stick, our first impression was that they sent us a Star Wars light saber. Nowadays, a selfie stick isn't so popular like it was some years ago and, for that reason, it made us walk a bit on the memory lane, but, Blitzwolf insists in creating quality and inovative products, and this was no exception.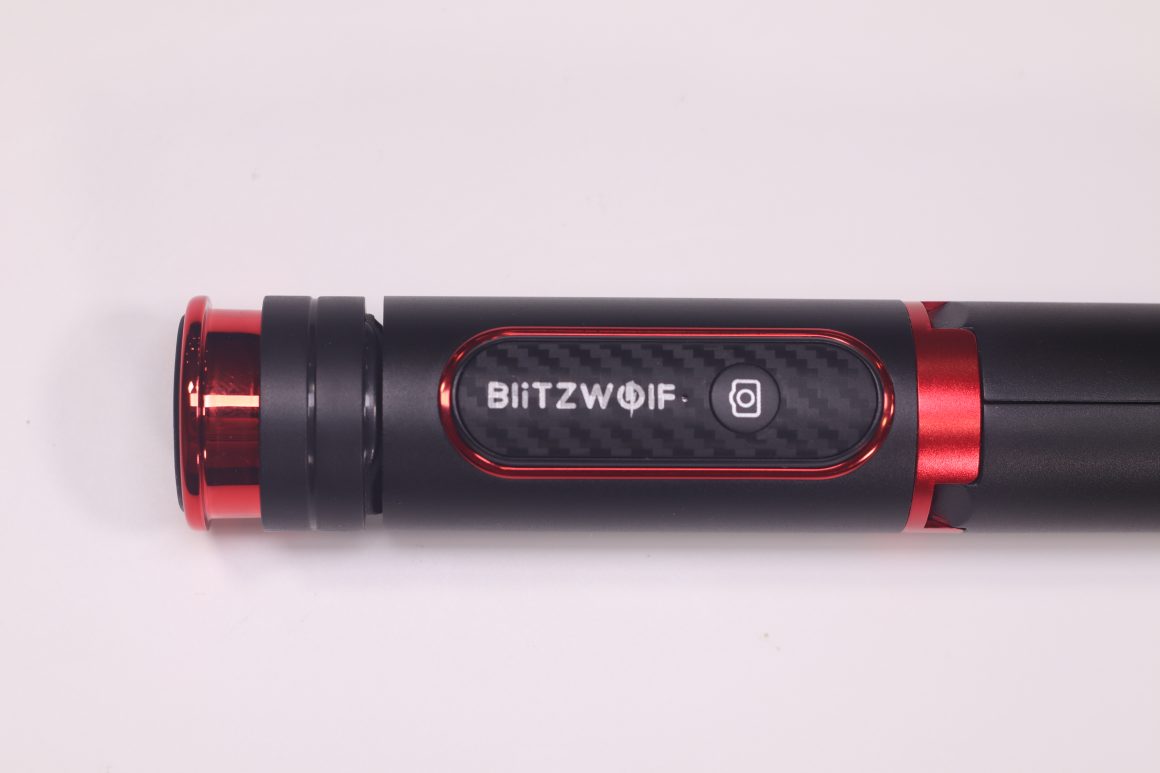 This selfi stick has a robust construction and present us several functions in a compact and eficient way:
Selfie stick function

Extends about +/- 70cm (27.50 inches).

Support several devices, two at simultaneously, for example:

mobile phone
action camera or even a photo camera if it has the mount hole
a light projector, something like the Viltrox Weeyllite RB08P
you have several possibilities…

Support for photo/video shooting in the horizontal or vertical

Integrated (and removable) Bluetooth remote control
Tripod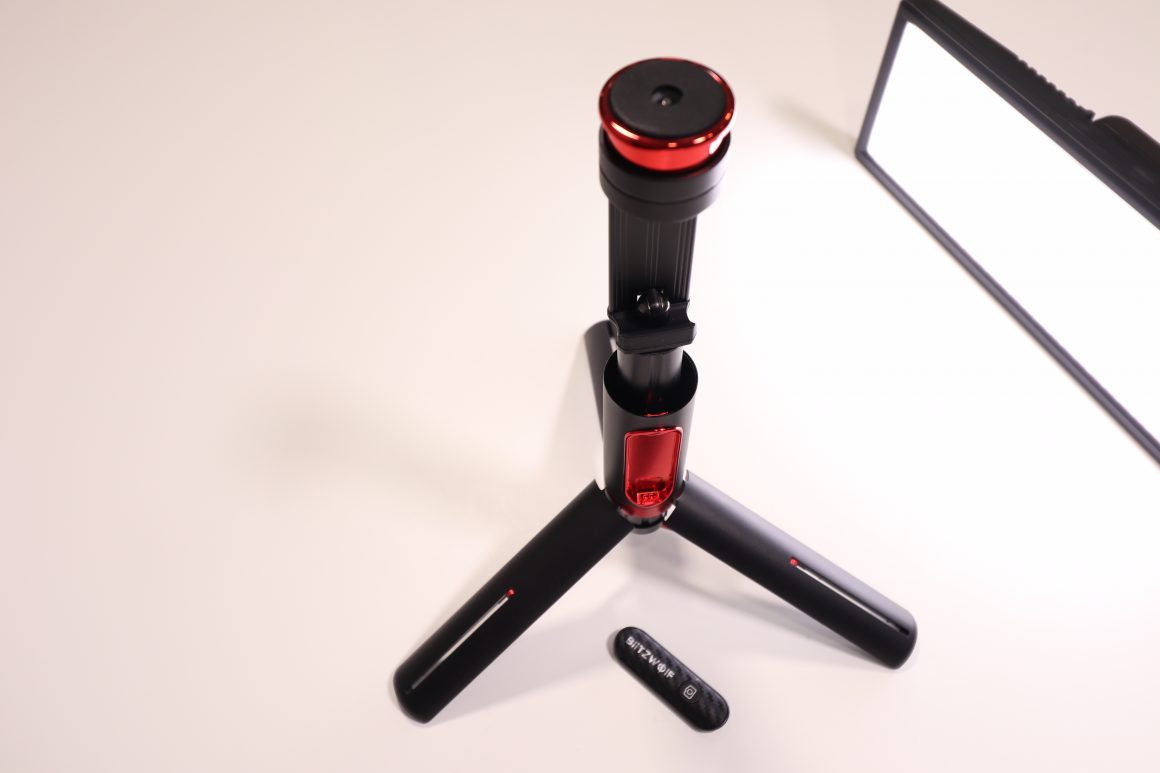 We really didn't find bigger issues with this product, is well made and robust, and is packed with funcionalities for a object so simple as a selfie stick.
The only not so positive observation that we found, is that when the support is in vertical position, it tends to drop a little, not staying exactly in the desired position because of the devices weitgh, we tested with a mobile and a projector, but if use only a mobile phone or an action camera, you should be ok.
Is a very interesting product e it will from no on, be part of our travel (not limited to) gear.
If you're interested, here it the link Blitzwolf BW-10S Sport.
You can see the video for this article on the top of page and please visit our Youtube channels for more interesting videos.
TechCorner.TV Channels 🇺🇸 🇬🇧
⭐ Electronics – TechCornerTV – Eletronics, Projects & Tutorials
⭐ Tech & Consumer Electronics – TechCornerTV – Reviews & Tips
⭐ Unboxing & First Impressions – TechCornerTV – Mailbag day – Every monday at 8:00 AM GMT
Canais TechCorner.TV 🇵🇹 🇧🇷
⭐ Eletrónica (Reviews, Projetos & Tutoriais) – TechCornerTV – Eletrónica em Português
⭐ Tecnologia & Eletrónica de Consumo – TechCornerTV – Reviews e Dicas

The affiliate links on this page allow us, without increasing your buy price, to receive a small fee in the case of you buying any of the items through our links. If you like to support TechCorner.TV, please use the provided affiliate links for your shopping.
Thank you for reading this article. ❤
If you liked, please share it, spread the love, pass the message on social networks and help us grow.